Single Cell
Innovation
at Scale
We are the leading single-cell sequencing CRO providing high-impact insights to biopharmaceutical companies, health systems, and academic research centers globally. Our services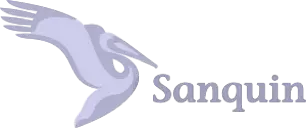 Our services
We offer single-cell, spatial, and bulk transcriptomics.
Our R&D team  is actively developing novel single-cell sequencing technologies,
multi-omic applications and spatial transcriptomics.
The premier single-cell CRO
Accelerate your research with our tailored single-cell sequencing solutions
Located in Utrecht, the Netherlands, our purpose-built single-cell sequencing lab is operated by a team of PhD-level scientists, some of whom have pioneered the single-cell platforms we employ to deliver exceptional service. At Single Cell Discoveries, we are dedicated to crafting customized solutions for your unique challenges, ensuring rapid turnaround times, and unlocking high-impact biological insights. We eat, sleep, and breathe single-cell biology so you can focus on advancing your discovery program.
How we supercharge
your research
Why choose SCD?
We are single-cell sequencing experts
We are 100% focused on single-cell and spatial transcriptomics, enabling us to take on both large-scale projects and create customized solutions for each client project.
Our experience is unmatched in the field
We have been working in the single-cell field since 2012. Our co-founder and CEO Mauro Muraro published our SORT- seq technology, and our R&D consultant is the mind behind VASA-seq. We have experience in over 40 organisms and 30 tissues and are able to quickly adapt workflows for novel samples.
We help you stay ahead of the curve
We are committed to continuously integrating leading-edge technologies into our service offerings to ensure clients have access to the latest advancements. Our R&D department works to both internalize the best commercial platforms and advance our own single-cell innovations.
We work with you as a collaborative partner
We are dedicated to maintaining a high-touch, collaborative relationship with clients as we scale our capacity to accommodate larger projects. We act as a thought partner and a catalyst for biological discovery.
Spatial transcriptomics reveals asymmetric cellular responses to injury in the regenerating spiny mouse (Acomys) ear
Effect of methanol fixation on single cell RNA sequencing of the murine dentate gyrus
Self-organizing models of human trunk organogenesis recapitulate spinal cord and spine co-morphogenesis
How can we help?
Want to supercharge your project with single-cell insights?
Connect with our PhD-level scientists to discuss your biological question, timeline, sample types, and other customizations for your single-cell analysis.