VASA-seq
Full-length, total RNA single-cell sequencing
VASA-seq is a highly sensitive plate-based method that enables you to study full-length RNA and a variety of RNA species.
Exclusively offered by Single Cell Discoveries.
Features of VASA-seq
Full-length, total RNA, single-cell transcriptomics
VASA-seq, vast transcriptome analysis of single cells by dA-tailing, is a single-cell sequencing platform for full-length, total RNA sequencing. Our R&D consultant Fredrik Salmén developed this technology as a postdoc to equip biologists with a full-transcriptome range.
Single-cell sequencing methods such as SORT-seq and 10x Genomics enable single-cell transcriptomics analysis by detecting short fragments of polyadenylated RNA. In contrast, VASA-seq generates full-length RNA reads and encompasses non-coding and immature RNA species by fragmenting and tailing all RNA molecules.
This allows for the analysis of full-length, non-coding, and immature mRNA molecules, all at single-cell resolution. The RNA biotypes you can detect include lncRNA, snRNA, snoRNA, and histone genes.
Currently, our VASA-seq service is available for human, mouse, and rat samples. Working with other species? Please contact us to see what we can do for you.
Both plate-based and microfluidics-based VASA-seq are published in Nature Biotechnology in 2022. We have offered the plate-based method exclusively as a service since 2019 and continuously focus on improving the method.
Analyze RNA molecules at full length
VASA-seq can be used for the analysis of full-length transcriptomes. This enables you to study alternative splicing on a single-cell level and make RNA velocity predictions. For example, you could detect splicing dynamics across developmental trajectories.
Analyze coding and non-coding RNA
VASA-seq allows for many applications involving non-coding and non-polyadenylated RNA types. For example, you can determine the cell cycle stage on a single-cell level based on histone content. Use this to determine cell cycle stages across developmental phases or between cell populations—or remove cell-cycle effects for unbiased cell type identification. 
Highly sensitive and best capture efficiency
VASA-seq has a higher capture efficiency than 10x Genomics and Smart-seq3 and outperforms Smart-seq-total in terms of sensitivity.
Step 1
Consultation
Every project starts with one or more free consultations because no two single-cell projects are the same. Our experienced PhD-level team discusses your biological question, sample type, planning, data analysis options, and other wishes. This will ensure you select the best method for your project and can hit the ground running.
Step 2
Sample Preparation
VASA-seq is a plate-based method. You can order your VASA-seq plates with us, sort your samples into the plates, and ship them back to us.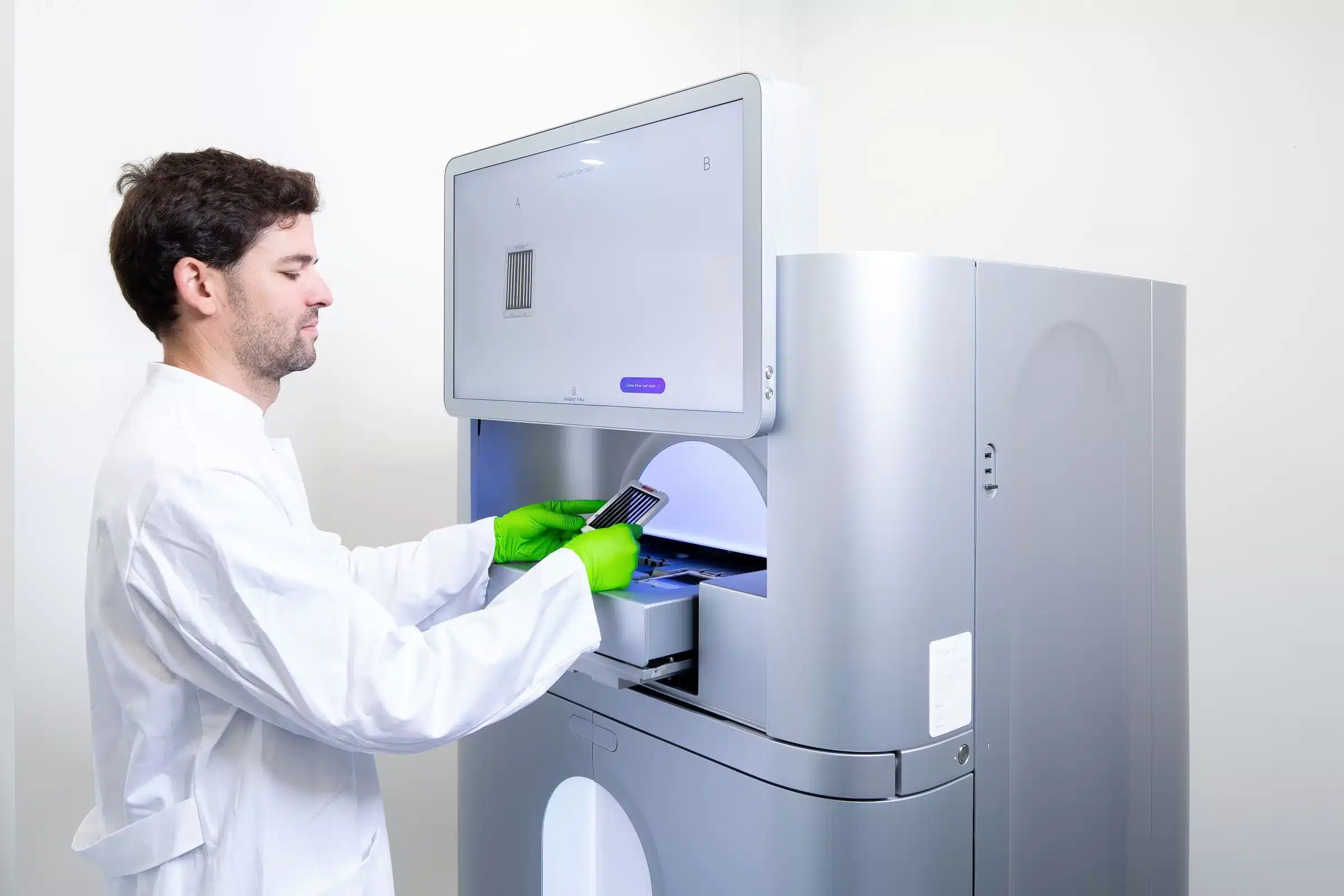 Step 3
Processing in Our Lab
Our experienced team performs the VASA-seq protocol in our lab. We sequence the libraries on our Illumina NovaSeq X Plus or NextSeq 2000. We'll do multiple QC checks and keep you informed of the status of your project.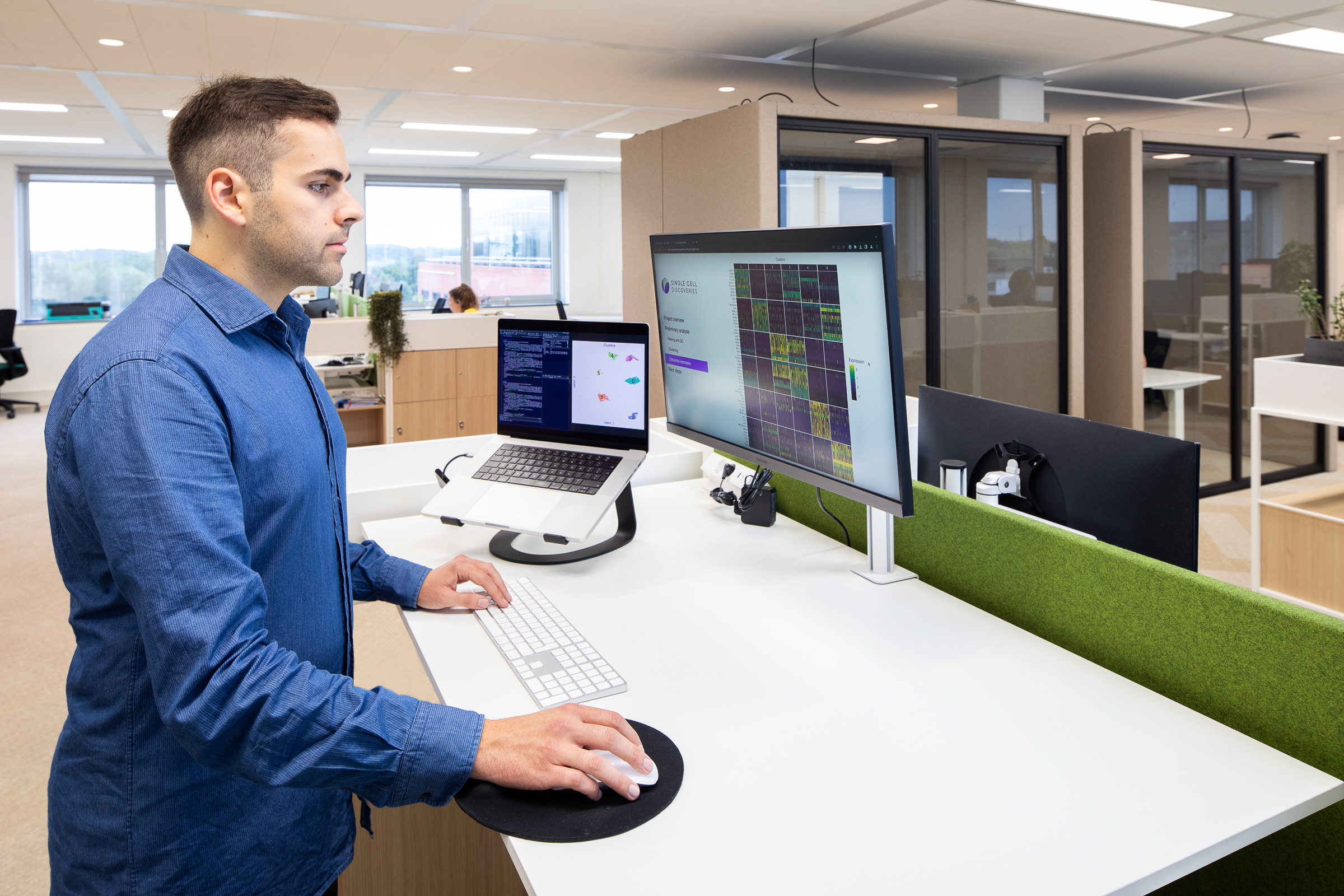 Step 4
Data Analysis
Our data team performs exploratory data analysis using a Seurat pipeline, checks the data quality and discusses irregularities with our lab team if necessary. You will receive the raw data files, data report, and guiding explanations. Talk to our data consulting team for help or request additional assessments such as pseudotime and gene set enrichment analysis.
Deliverables
As with all of our services, we provide ongoing support from our single-cell sequencing specialists. For each VASA-seq project, we provide the following.
Regular updates during processing, including QC reports.

Raw sequencing data (FASTQ files)

Raw and filtered gene count tables

Spliced/unspliced count tables

An interactive preliminary analysis report including QC, clustering and differential gene expression analysis  

A Seurat object to do your own analysis with the Seurat pipeline

An explanation from our data team about data quality metrics 

All raw sequencing data, results and reports are processed on EU servers, and securely encrypted using an AES (Advanced Encryption Standard) algorithm with a 256-bit key, before being delivered to the customers and archived.
VASA-seq
Information Guide
Get an overview of Single Cell Discoveries, VASA-seq, how to get started, and more in our VASA-seq information guide.
Currently, VASA-seq works on cells of human, mouse, and rat origin. However, we are always exploring other species, so please contact us if you're interested.
Information Guide
Discover our VASA-seq solution
Download our information guide to access an overview of Single Cell Discoveries, explore our VASA-seq service, learn how to get started, and gain more valuable insights.