Sort-seq
Sensitive and highly versatile single-cell transcriptomics
SORT-seq is a state-of-the-art single-cell transcriptomics technology based on FACS sorting and 384-well plates.
Exclusively offered by Single Cell Discoveries.
Features of Sort-SEQ
Plate-based single-cell transcriptomics
SORT-seq is a single-cell RNA sequencing platform with high sensitivity and flexibility. Its cell-capture plate core and FACS compatibility enable the application to a broad range of sample types, organisms, and tissues.
Single Cell Discoveries is the exclusive provider of SORT-seq. The technology was invented by Single Cell Discoveries founder Mauro Muraro during his PhD in the Van Oudenaarden Lab. The technology was first published in 2016 and has since been cited over 700 times. You can find all published scientific studies that employ SORT-seq here.
The technology is a partially robotized version of CEL-Seq2, acclaimed in benchmark studies for its accuracy, sensitivity in identifying rare cell types, and excellent reproducibility.
You can start small with SORT-seq, sequencing, and evaluating a pilot cell-capture plate first. This makes the technology a good fit for frontier science projects. It is suitable for systematic compound screening, lead optimization, or disease model validation.
Compatible with many sample types
SORT-seq can handle cells of all shapes and sizes. Cells normally too big for 10x Genomics (e.g., whole cardiomyocytes) can be analyzed with SORT-seq without any issues. We have experience with more than twenty species and dozens of tissue types, from patient-derived xenografts to primary tumors and from macaque brain tissue to plant stoma cells.
Focus on your region of interest
As the cells are FACS-sorted, SORT-seq can be focused on any selection of cell types that FACS can separate based on size, light scattering, or fluorescent labels.
Adaptable for low cell input
The 384-well cell-capture plates of SORT-seq make the technology suitable for as little as hundreds of cells per sample. You can perform single-cell sequencing as long as you can fill a plate with FACS sorting.
Step 1
Consultation
Every project starts with one or more free consultations because no two single-cell projects are the same. Our experienced PhD-level team discusses your biological question, sample type, planning, data analysis options, and other wishes. This will ensure you select the best method for your project and can hit the ground running.
Step 2
Sample Preparation
SORT-seq is a plate-based method. You can order your SORT-seq plates with us, sort your samples into the plates, and ship them back to us.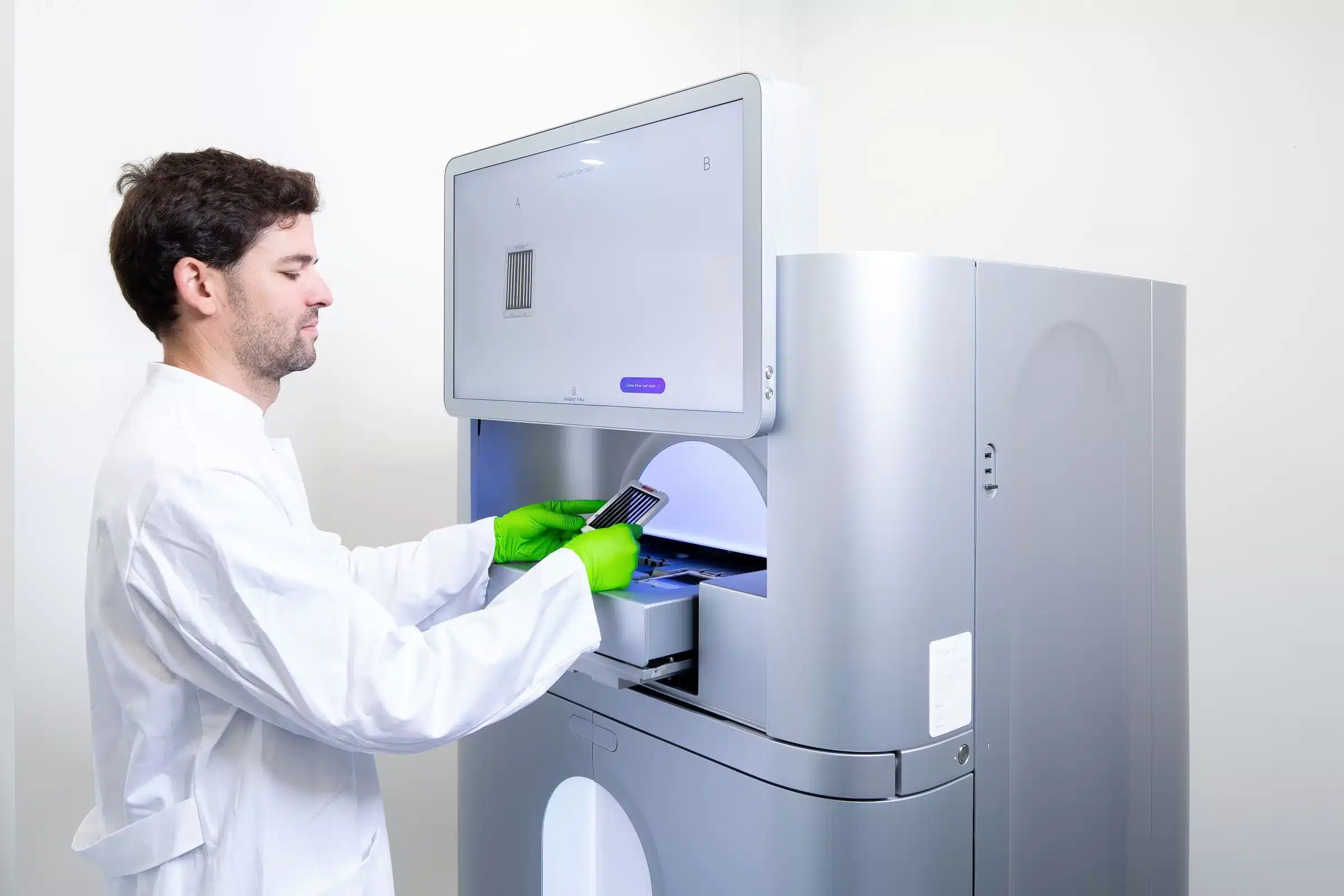 Step 3
Processing in Our Lab
Our experienced team performs the SORT-seq protocol in our lab. We sequence the libraries on our Illumina NovaSeq X Plus or NextSeq 2000. We'll do multiple QC checks and keep you informed of the status of your project.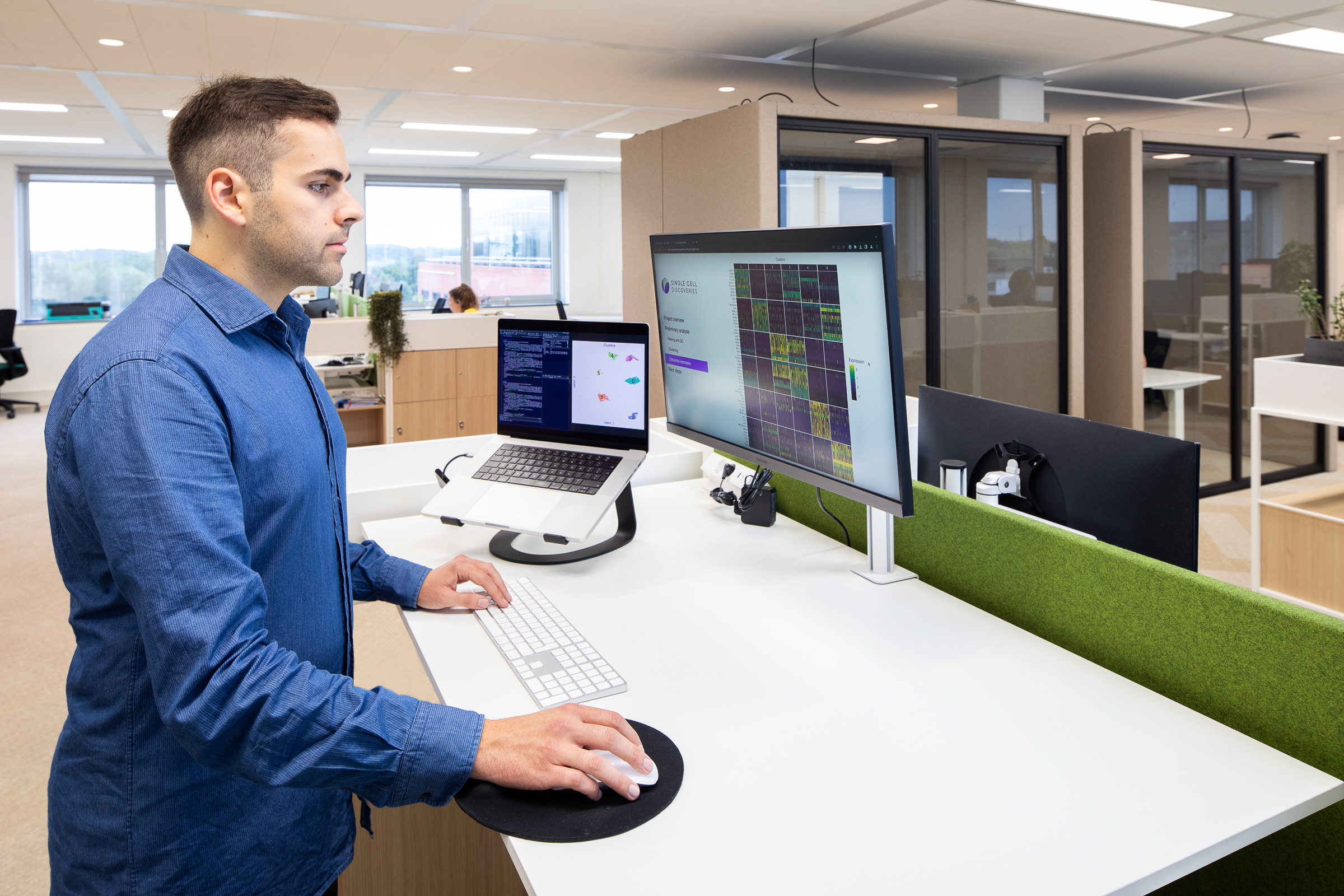 Step 4
Data Analysis
Our data consulting team is ready to assist with further guidance or tailored analysis projects such as pseudotime and gene set enrichment analysis.
Deliverables
As with all of our services, we provide ongoing support from our single-cell sequencing specialists. For each SORT-seq project, we provide the following.
Regular updates during sample processing, including QC

Raw sequencing data (FASTQ files)

Gene count tables

QC report of mapping results (raw and mapped reads per sample, and PCA plot)

An explanation from our data team about data quality metrics

All raw sequencing data, results and reports are processed on EU servers, and securely encrypted using an AES (Advanced Encryption Standard) algorithm with a 256-bit key, before being delivered to the customers and archived.
Recent publications using SORT-seq
Effect of methanol fixation on single cell RNA sequencing of the murine dentate gyrus
Germinal center output is sustained by HELLS-dependent DNA-methylation-maintenance in B cells
Compartment-driven imprinting of intestinal CD4 T cells in inflammatory bowel disease and homeostasis
SORT-seq
Information Guide
Get an overview of Single Cell Discoveries, SORT-seq, how to get started, and more in our SORT-seq information guide.
We advise two plates for each sample or condition. This ensures a technical backup plate is always available in case something goes wrong with shipment or processing.
Information Guide
Discover our SORT-seq service
Download our information guide to access an overview of Single Cell Discoveries, explore our SORT-seq single-cell sequencing service, learn how to get started, and gain more valuable insights.